Paper Vase Cover: the fair trade foldable designvase by Pepe Heykoop & Tiny Miracles Foundation
The Vase Cover Paper is a foldable paper vase, which lets you create a modern design vase in a snap itself. The folding vase was designed by the Dutch designer Pepe Heykoop and is made under the supervision of the Tiny Miracles Foundation in Mumbai, India. The goal of this project is to create economic independence of the 'Pardeshi', a community of about 700 people living on the streets in the red light district of the metropole. Producing the Paper Vase Cover by Pepe Heykoop is a unique opportunity to break the poverty circle of the Pardeshi.

Click here to see the Paper Vase Cover in our webshop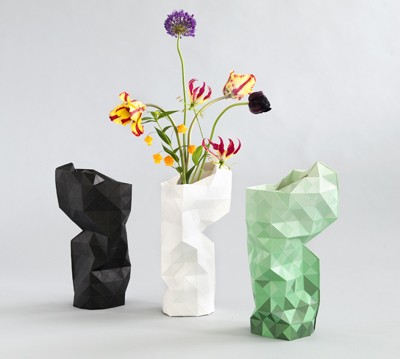 Pepe Heykoop
Dutch designer Pepe Heykoop (1984) founded his studio straight after his graduation from department 'Living' at the Design Academy Eindhoven in 2008. Pepe Heykoop's work deals mainly with handwriting and the handmade. He discovers new low-tech techniques in his studio in Amsterdam. This is where the manufacturing of his unique pieces is realized.
Products made by Studio Pepe Heykoop are hardly perpendicular: growth is essential. He is interested in the link between design and art. This comes with his natural tendency to recycle objects. A good example is his project called 'Skin Collection': leftover leather scraps cover second-hand modified pieces.
Pepe Heykoop participates in multiple designshows including: Salone del mobile Milan, TENT London, DMY Berlin, IMM Cologne His unique works are for sale at a.o. auction house Pierre Berge in Brussels. Retail products from his Indian workshop in collabroation with the Tiny Miracles Foundation are for sale at upmarket stores globally.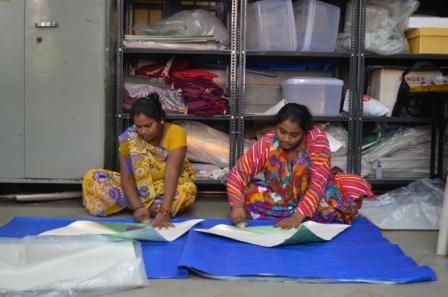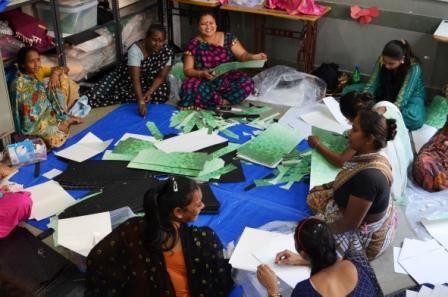 The Tiny Miracles Foundation
The Tiny Miracles Foundation is a Netherlands-based charity founded in 2010 by Pepe Heykoop's cousin Laurien Meuter. Tiny Miracles focuses on one specific street with a community of around 700 people whose only home is right on the pavement in the red light district in Mumbai, India. The ambition is to lift this small community from 'very poor' to 'middle class' within the next 7 years: in 2020 the community is self-supporting. Then they should have the education and corresponding healthcare of a middle class human being and an income of at least 8 euro per person per day. And perhaps most importantly; happy childhood memories.
Essential for success is to enable the Pardeshi's to become self-supporting. The community's economy relies on selling cane baskets, but there is hardly a market for cane work. There are very limited other jobs in the area, so Pepe Heykoop set up his workshop right in the middle of the community in 2012 and teaches the parents skills and provides them with work to increase the household's earning power.